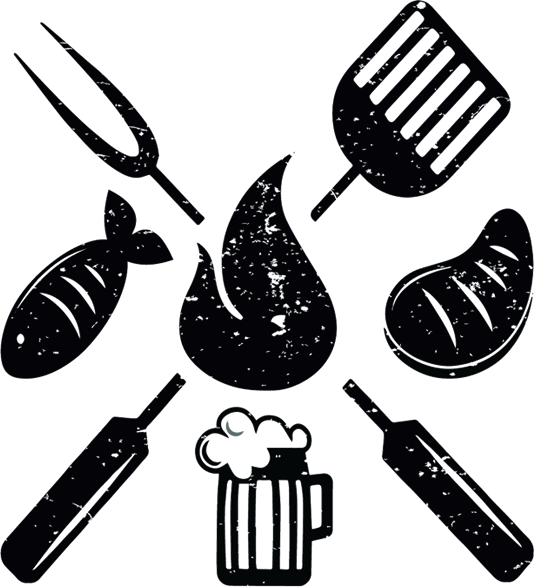 This has been our goal at In't Nieuw Museum since 1977... Make you enjoy and enjoy ourselves the exercise of our passion.
We cook meat on our woodfired grill. We buy from farmers as close to home as possible. In this way we are in direct contact with the very beginning of the chain, the farm.
​
Due to our close contact with these farmers, we also have the guarantee that all animals grow up in the best possible conditions. Natural food and the right age are crucial for the ultimate taste on the plate.
In addition to our meat, beer is also an important pillar. In addition to numerous West Flemish beers on our beer menu, we also use beer as a raw material for our own beer blends, beer vinegar, beer cocktails,...
​
See you soon!
​
Koen & Marijke
In 't Nieuw Museum
This is the menu at the moment, as our menu changes regularly, this is only a snapshot. For bookings made some time in advance, we cannot guarantee that everything will be identical.
If you have specific questions about certain dishes, you can always contact us via the contact form .
Short chain is when your food passes few or no intermediate links and thus ends up on your plate via the shortest route from the farmer.
Good for you, because you know perfectly where your food comes from, it is not tampered with or nothing is added somewhere down the road.
And good for the farmer, who receives a fair price.
We are happy to participate in that, on a weekly basis we have contact with our farmers with whom we agree which pieces are available.
We distil our menu from that. Both our farm & chefs menu, but also our à la carte menu is created this way.
​
The cattle mainly graze in the meadows of Veurne-Ambacht. The unique 'fat' grass produces an exceptional taste and colour.
Known for its Blonde d'Aquitaine, the animals graze in natural herds and spend their youth together with mother.
The cows are grown in an environmentally friendly way with

own fodder production

.




In this way they maintain maximum control over quality.
Reservations only via the booking page.
If there is no availability on our bookingpage, this also means that there are no tables available on that date and time.
In 't Nieuw Museum


Hooistraat 42
8000 Bruges

(directions)

0032 50 33 12 80
info@nieuw-museum.com